Keds  has refreshed their look from the traditional white we all know and love, to include vibrant and fun varieties available in multiple colors.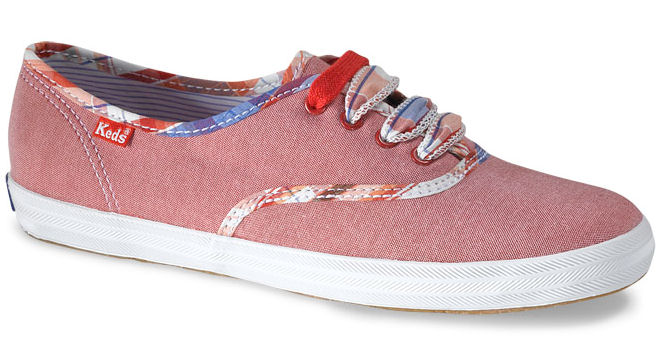 The company has also followed on the heels of Nike, Adidas and Reebok by allowing buyers to design their own sneakers.  Several styles are available for design including Champions, Pro-Keds, Slip Ons and High and Lo Tops.
If the idea of creating your own  is overwhelming to you, then the Keds Collective line may be right up your alley.  The Collective line is a collaboration between Keds and several independent designers,  musicians and stylists, where these artists lend their inspiration on the white canvas.  The fun varieties offer the ability to showcase your unique style in special, limited edition footwear.
More of the Collective and all of Keds' sneakers can be found on their site.