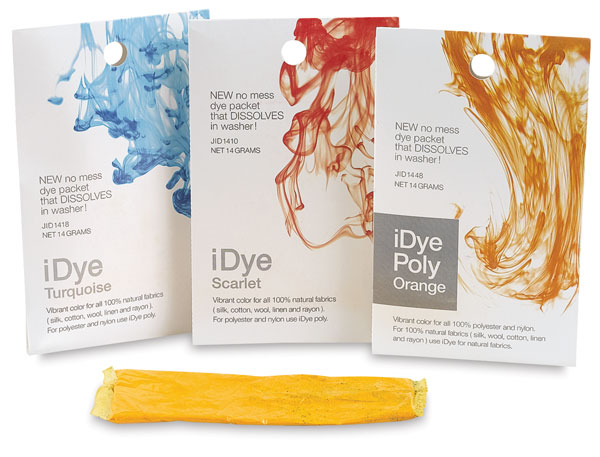 The summer is fast approaching and what better time than now to experiment with color.  iDye makes it incredibly easy to dye your favorite pieces.  The solution dissolves in water, so all you need to do is put your items in the washing machine, add salt and let it run through the wash cycle.   Alas, gone are the days of creating a mess with those powders!
The product is available in 38 colors  – 30 for 100% natural fabrics (cotton, linen, wool, etc) and 8 for polyesters and nylons.   Colors include sun yellow, crimson, pumpkin and emerald.
One packet dyes roughly 2 to 3 pounds of fabric.  At the cost of approximately $3 for each, this seems like a fun DIY experiment for any stylista.
See here to buy.