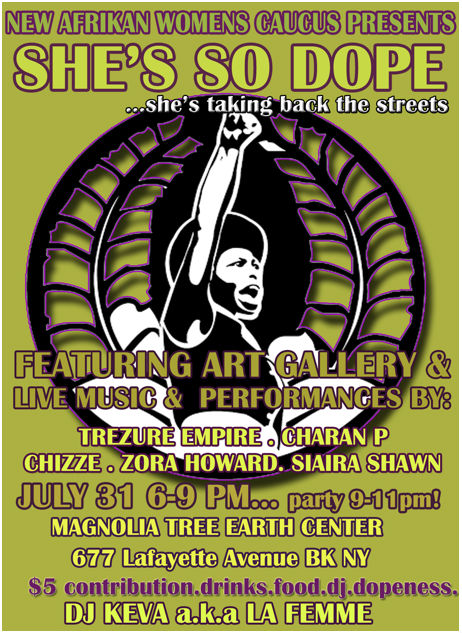 If you reside in the NY area and can make it out to Brooklyn this Saturday, come check out the SHE'S SO DOPE event.  The event celebrates Black women with art, live performances and delicious food/drink.  All funds raised will support the New Afrikan Womens Caucus general programming, as well as efforts to create a campaign addressing street harassment and gender violence in Bed-Stuy.
The art show will feature some very talented artists including my girl, Stephanie Matthews.  For a sneak peak of her amazing portfolio click here.
Hope to see you there!