"Make Her Say" was the second single released on Kid Cudi's album, Man on the Moon: The End of the Day.  The music video for the song was directed by Nez Khammal and released on July 20, 2009.
The video carries a minimal feel, with shots developed in wide-open spaces. Kid Cudi, Kanye West, and Common all appear in the video, but they never attended a film shoot together.  Each of their scenes occurred in a different part of the US.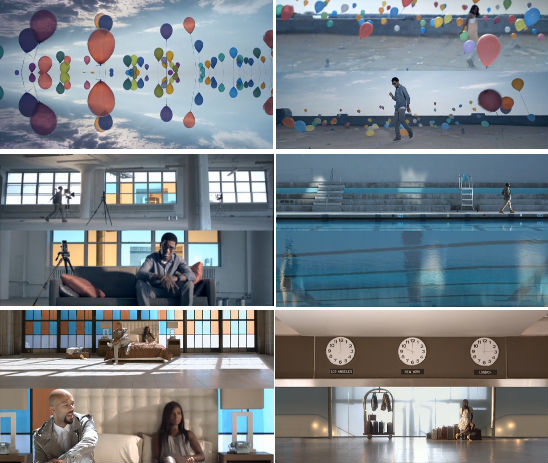 I love the pastel balloons in the intro and the beige and blue theme throughout.  I especially love Common's scene.
Enjoy the weekend!!