Lauryn Hill created a version of the Bob Marley and the Wailers song "Turn Your Lights Down Low" for Chant Down Babylon, a remix album by various hip hop and rock artists covering songs by the group, released in 1999.  The music video for the song features Hill and on and off partner, Rohan Marley, one of Bob's sons.
The use to green, red and yellow hues used here are in line with the reggae theme.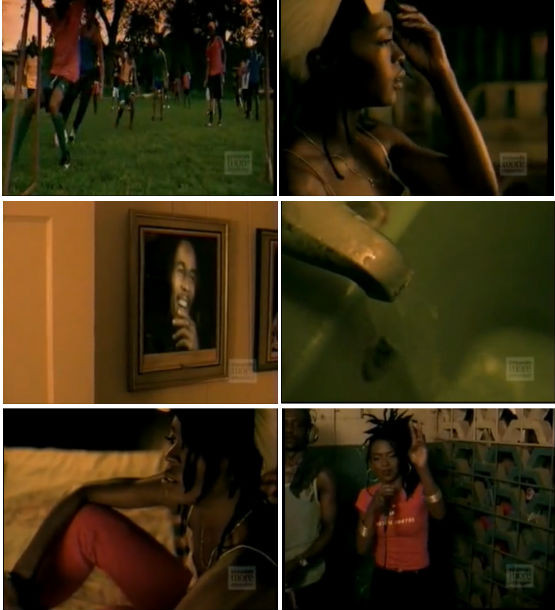 This is certainly on my top 10 list of favorite love songs.
There were mixed reviews about Lauryn's performance at Rock the Bells last Saturday, but I don't care what people say I love me some Ms. Hill and I'm glad to see her back.  See clips of the concert here.
Enjoy the long weekend.  See you on Tuesday!