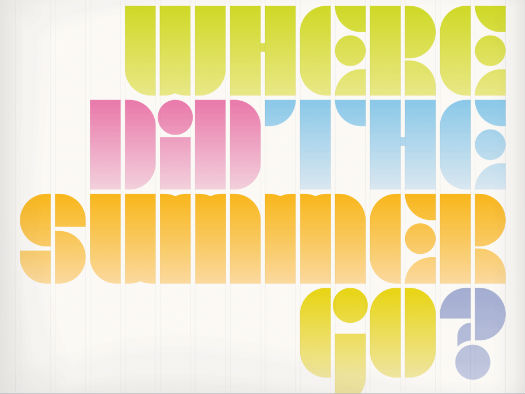 Where DID the summer go?  Feels like it just began.
This past season was amazing.  It brought the birth of my new niece and I had the opportunity to see many friendships blossom and grow.  The summer also marked a special time for me when I saw a passion ignite within.  I started this blog and decided to continue my education.  As a result, I'm happier than I've been in a long time.
Since I see change as a natural part of our self-actualization/evolution, I'm looking forward to seeing what the new season will bring.
Goodbye Summer.  Welcome Fall!
Fantastic typographic design via Friends of Type