"Bag Lady" is the first single from Erykah Badu's 2000 album Mama's Gun.  The video was shot on a mini DV digital video, giving it the authentic feel of a home recording. The camera follows women down the street (free of heavy baggage) in their beautiful garments giving the appearance a rainbow of color.  The colors represent a renewal of the spirit.
I love this song's message of feminine empowerment, encouraging women to let go of their emotional baggage and move on to build healthy relationships.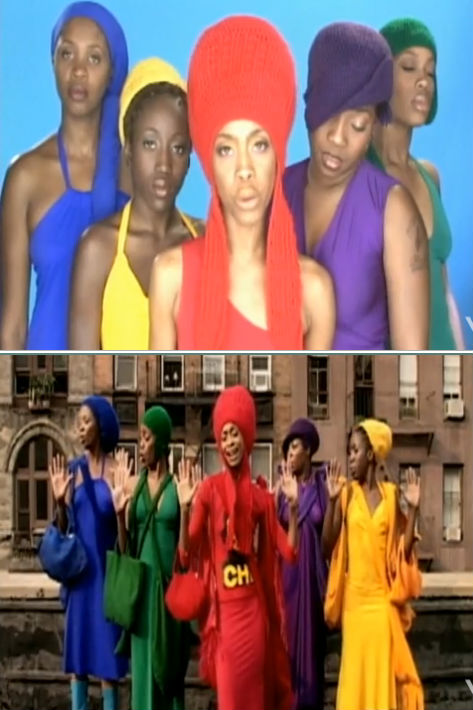 I'm seeing the movie For Colored Girls tonight with my friends so I thought this video was quite fitting.  Enjoy and have a great weekend!