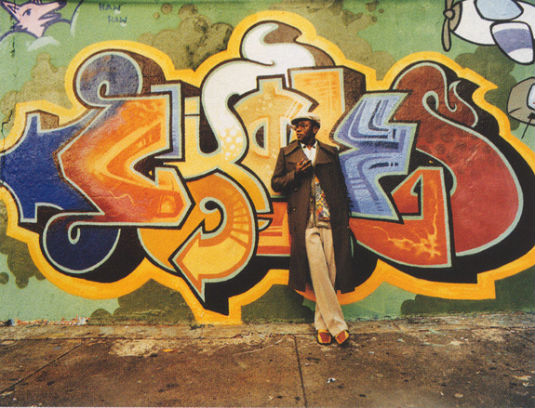 I usually like to keep any music related visuals I find to run on Friday when I feature my Friday Video, but I couldn't get this image out of my mind.  This was taken by Jonathan Mannion for The Fader.
I love all things Mos Def.  From his films, 16 Blocks and Be Kind Rewind, to his records, "Definition" and "Respiration".  I think he's one of the most understated artists out there.  This is a great shot.  I'm diggin' the way the colors in his wardrobe were inspired by the street art.
My love of style, music and art are all captured here.  So dope.
Image via The Fashion Bomb