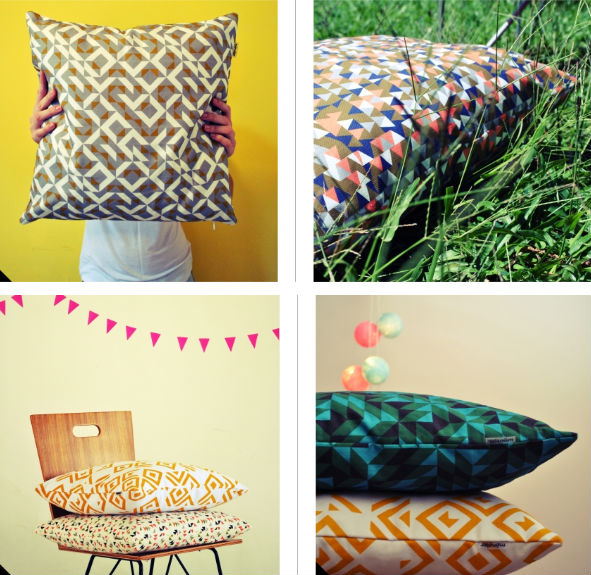 Graphic design meets the interior with these awesome cushions from Brazilian surface design studio 'Mönster Design de Superfície'.
The collection was developed with unique designs and creations inspired by the techniques of modernist artists like Athos, creator of the remarkable ceramic panels that accompany most of the works of Oscar Niemeyer in Brasilia.
Check out the online store here for more details.  Note that it's in Portuguese so unless you're fluent you may want to use Google Translate to read the page.