Every thought that Kanye's tweets were so poetic that they should be art?  Well you're not alone.  The folks over at NovelPoster have created a series of 10 posters that celebrates the evolution of writing. The 10 posters consist of 5 novels and 5 well-known Twitter users (Kanye included) and features a silhouette of an iconic image created from the text itself.
The fact that Kanye was chosen to be featured doesn't surprise me at all.  I'm one of his 2 million followers and hang out to his every word.  Minus the recent abortion tweet.  He was kinda trippin' on that one.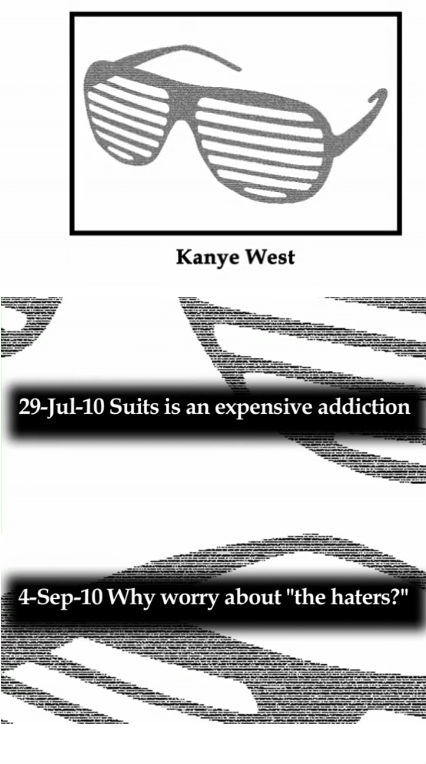 Visit the site for more details.