Kanye's "All of the Lights" video dropped on Saturday and I for one am loving it.  The video was directed by Hype Williams and features some dope typographic designs.
Some of my faves.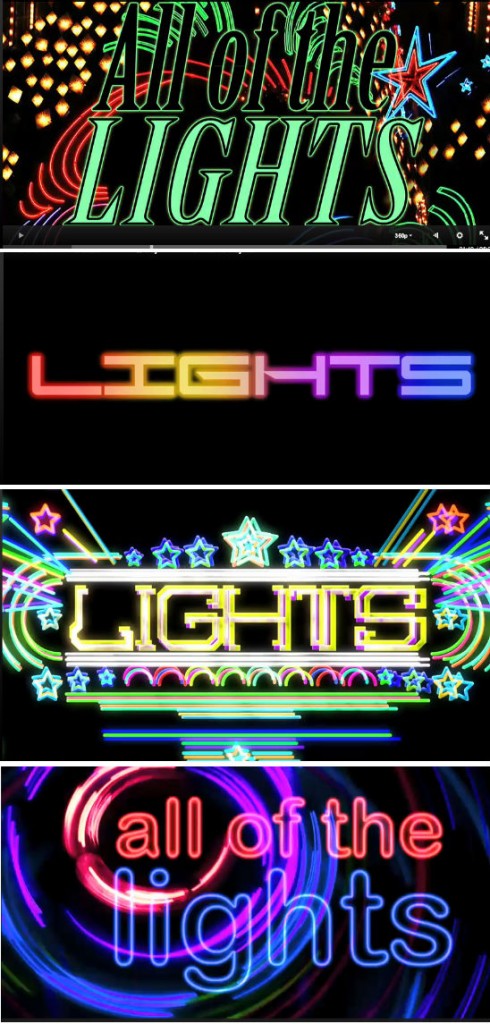 There's so much more here.  I wish I could capture them all.  Take a close look and see for yourself.
*WARNING: If you're prone to seizures this video may not be for you.  Lots of lights and movement.   I was joking about this with one of my friends, when the actual video revised with this language.  Kinda crazy.
If you caught the halftime show during the NBA All-Star game last Sunday, you would have seen Kanye perform this with Rihanna.  He sported what's becoming to be his traditional all red attire, although this time his pants were extra shiny. Gotta love a man who's not afraid to express his colorful side.
Anyway, that's enough Kanye for a day.  Have a great weekend y'all!