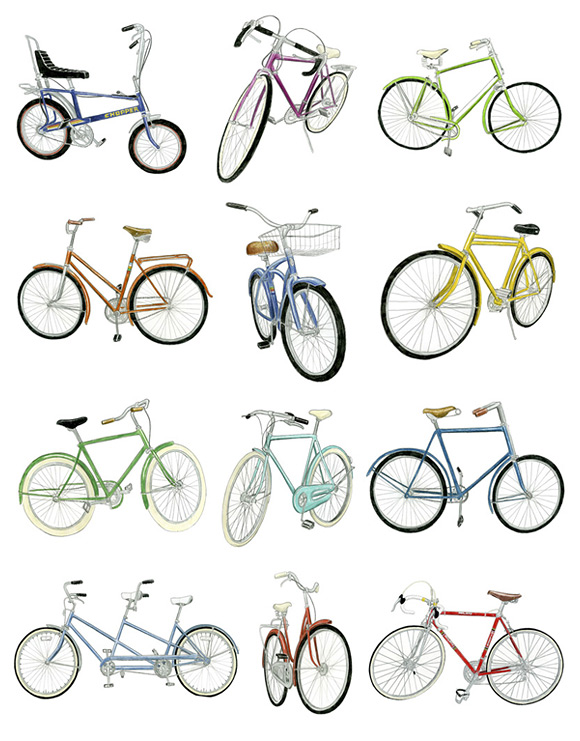 I've been really busy making some changes in my personal life and since I've recently started a new bike workout routine I thought these drawings were quite fitting.
Christine Berrie created this collection among a series of drawings that visually document various objects that some people perceive as prosaic, but which actually give those who use them great joy and pleasure.  This is so true for me.  I really love my bike and there is nothing more relaxing to me than a bike ride around Brooklyn on a summer day.
Prints of 12 Bicycles are available here.  More of Christine's work can be found here.
via Likecool