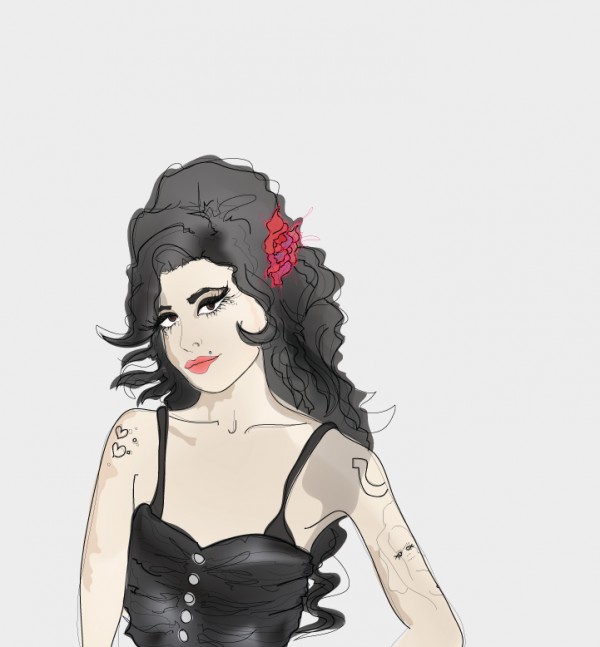 Today wouldn't be complete without a few words in memory of Amy Winehouse.
Known for her raspy and soulful sounds, Amy Winehouse will be remembered as a pioneer paving the way for today's top acts such as Lady Gaga and Adele.  Hits such as "Tears Dry on Their Own" and "Love is a Losing Game" off the  Back to Black album will live on and will mark her as one of the best artists of our time.
Rest in peace, Amy.
Illustration by Lisa Stannard.