Next Monday August 15th, Australian indie pop band Strange Talk will be debuting the official video for their single "Climbing Walls".  The video will be interactive allowing viewers to click images for a chance to win special items.  Full details have yet to be released, but one thing that I know is that it's going to be colorful and stylish.  Check out a behind the scenes shot of some of the dancers on set below.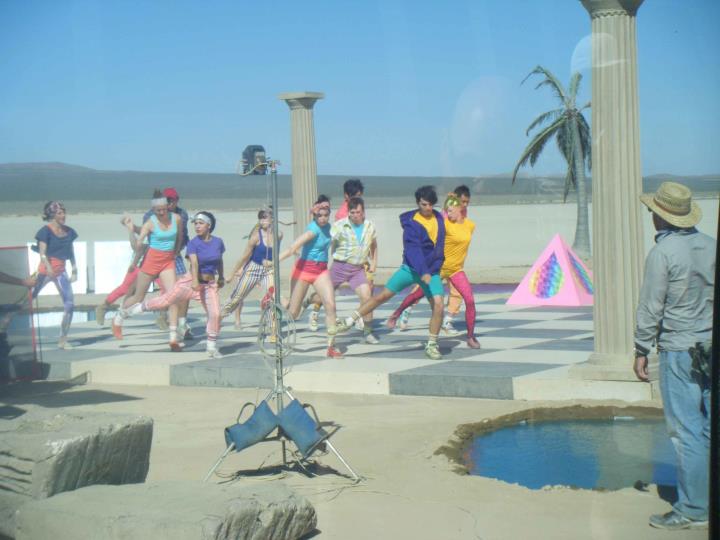 Bright tights and headbands – diggin' the 80s flair.  Can't wait to see more!  RSVP to Monday's premiere here.
In the spirit of partnership, one of the brands working with the band sent over a mystery box to a few color bloggers with some of the items featured in the video.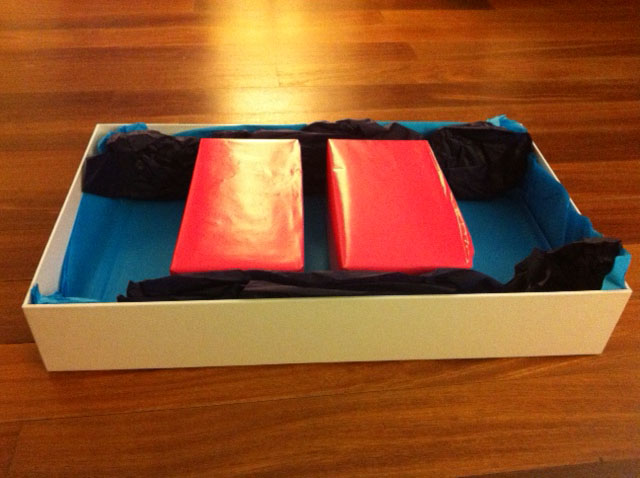 I opened the boxes shortly after taking these pictures I'm really pleased by what's inside.  I'll be sharing details on the brand as well as giving away some of these items next week.  Stay tuned for more details.
In the meantime, if you're unfamiliar with Strange Talk, I've included the promotional video for "Climbing Walls".  Also check out their Facebook fan page here for more music.  Have a great weekend!!