I hope everyone on the east coast fared well during this past weekend's storm.  Thankfully most of us are ok in NY minus a few floods and power outages.
As promised I'm giving away a few of the funky colorful items from Strange Talk's  new "Climbing Walls" video.
I'm sharing 3 items with you today – a gold iPod Nano with Multi-touch screen, a pair of pink tights (one size fits all), a couple of pairs of tube socks from the video and I'm throwing in a sample of Cheer laundry detergent.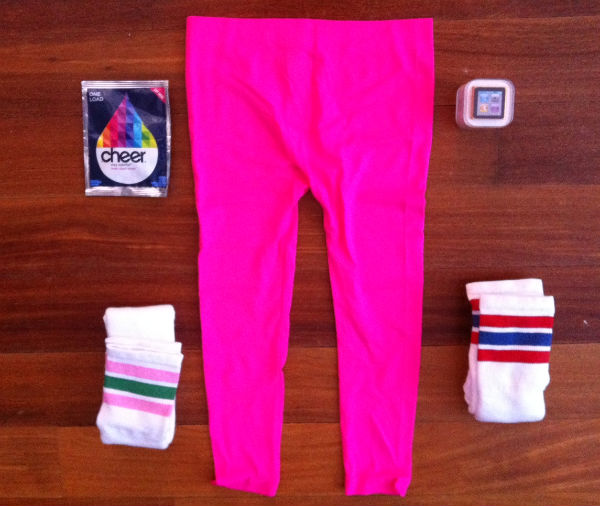 If you're like me and already have an iPhone or iPod without much use for a Nano check out these ideas of iPod watches here.  They're actually kinda cool.
To enter you need to do it leave a comment detailing your favorite part of the Strange Talk "Climbing Walls" video.  This can be anything at all.  No need to go crazy trying to think of something.  The giveaway is open to US and Canada residents only (sorry international readers shipping can be costly) and the winner will be selected using random.org. 
This ends on Tuesday 9/13 at 11pm EST.  The winner will be announced on Wednesday 9/14.  Good luck!