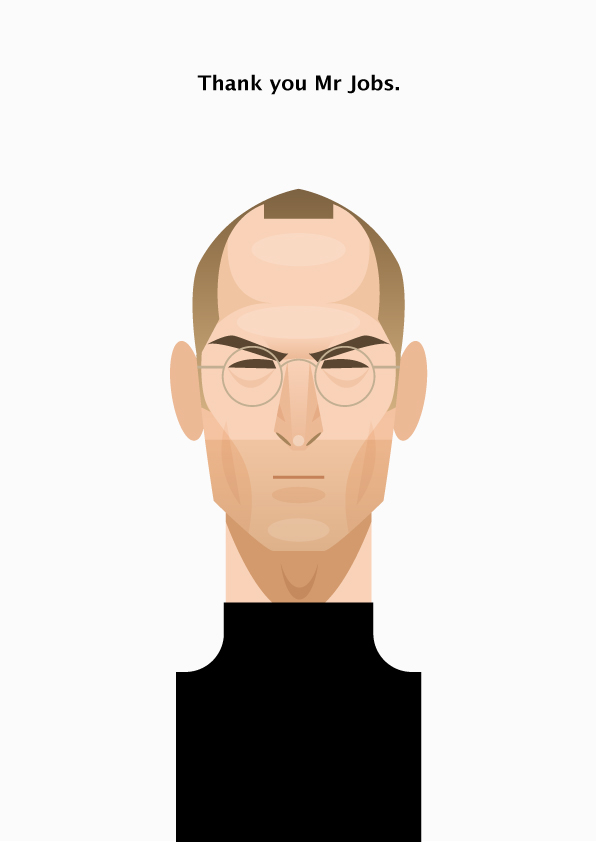 The news of Steve Jobs' death this past Wednesday shook the world of many all over the world.  As I type up this post on my Macbook while listening to music on my iPhone, I can't help but think that technology of this sort was only dream a few decades ago.  As an advertising media strategist by day and an aspiring graphic designer by night, I'm fully aware of how his innovations with Apple have forever changed the way we communicate and consume media.
I've included his TED talk at Stanford University in 2005 here.  I've listened to it so many times as a source of inspiration and I hope you find it just as useful.
Thanks Mr. Jobs for changing the way we live.
Above illustration by Stanley Chow.