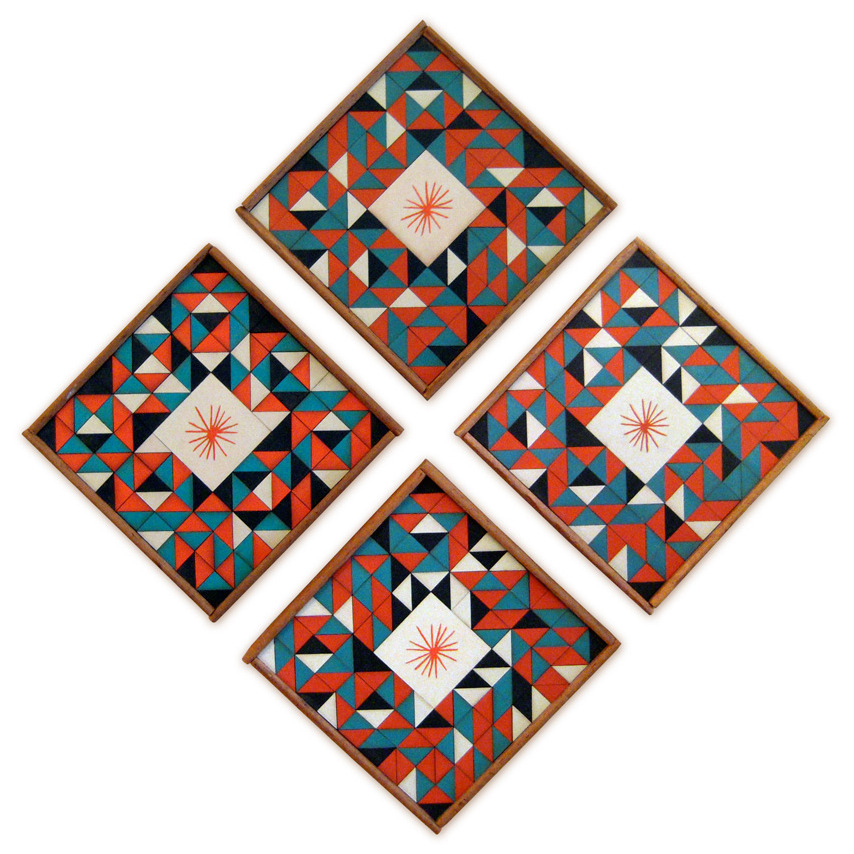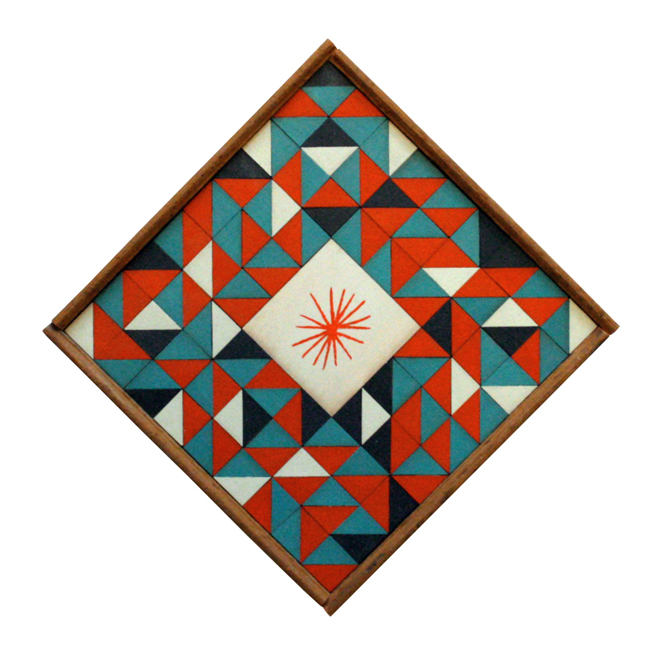 From Scott's Flickr page:
"Each of the four pieces in the Moments in Time series signify four very different points of influence within my life. The triangles within these pieces are part of a system that represent 8 numbers per piece that relate to the date the piece was inspired by (mm/dd/yyyy).
All numbers are represented using red and teal, while black and white are the background colors. The numbers start at the top and rotate clockwise around the piece.
This image is meant highlight the numbers within one of the works. Here, 04 22 2006 (April 22nd, 2006) is being illustrated."
The image he's speaking of is the last image above.  Very cool.  I like the geometrical components within the work.  See more from Scott here.