I've been seriously busy for the past week moving into my new apartment. My internet service is spotty too, so forgive me for the limited posts. I'll try to get a few things up as I bum off my friends' wifi connections.
I'm working on a really cool package design project at school. Designing a beer bottle for a Brooklyn brewery's new product that targets young urban female professionals. Anyway, I was tweeting about this last week when Gabrielle from iamthenublack (one of my favorite blogs) shared an awesome link on some illustrations created for the 2010 World Cup. This 16 poster set represents the qualifying teams for the event. Each poster includes originally designed vintage-style beer labels refreshed with a contemporary spirit. The end result is pretty cool.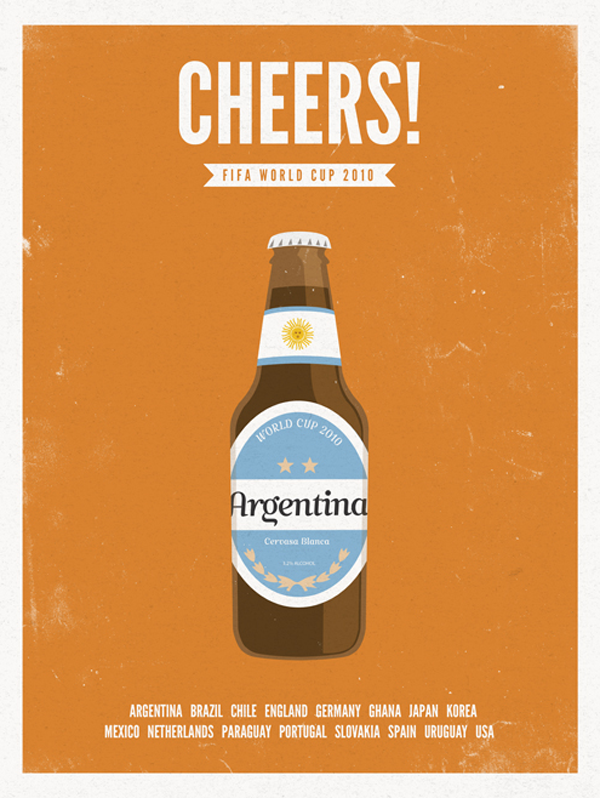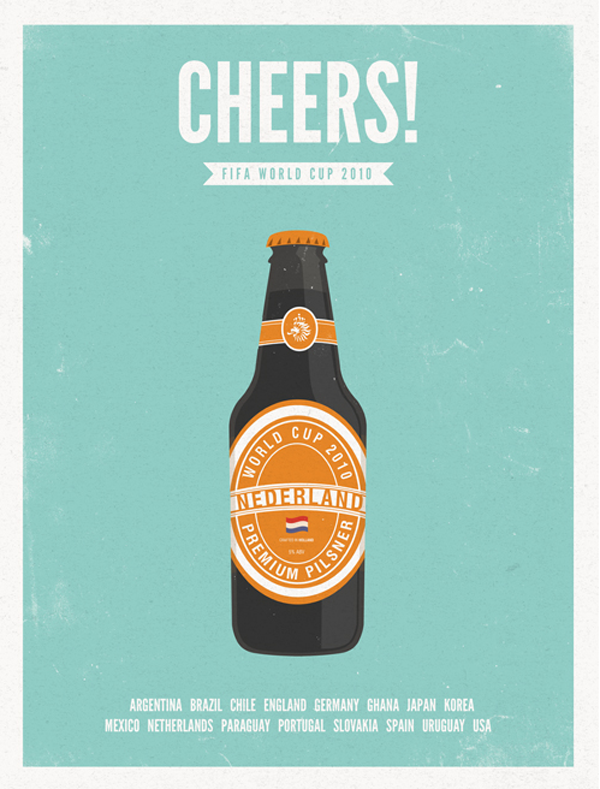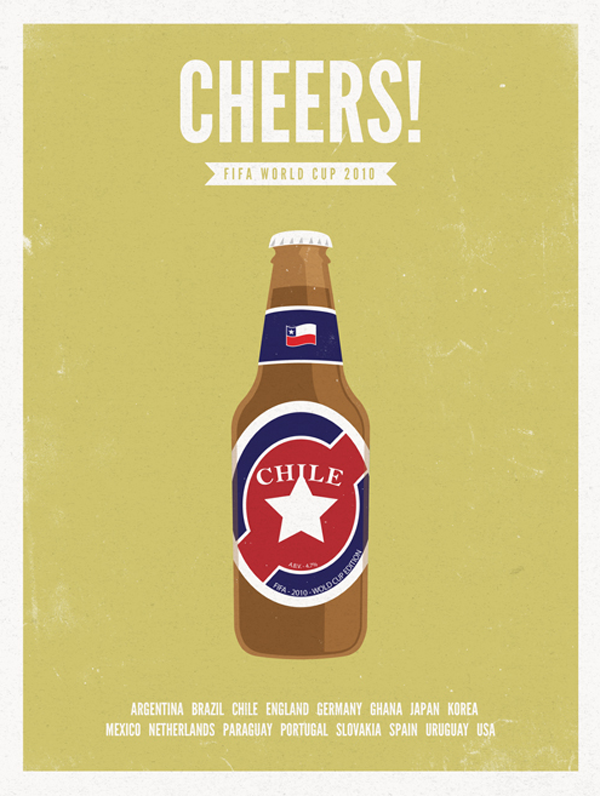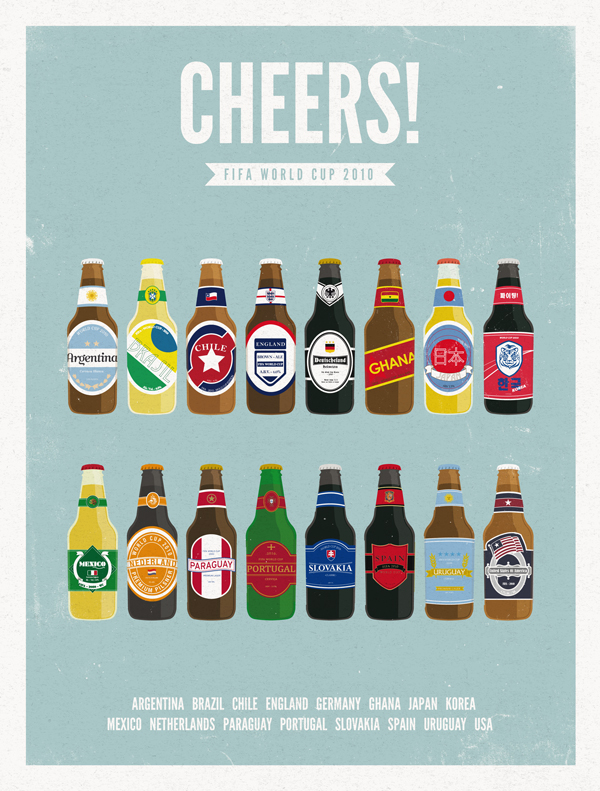 Check the rest of these out here.