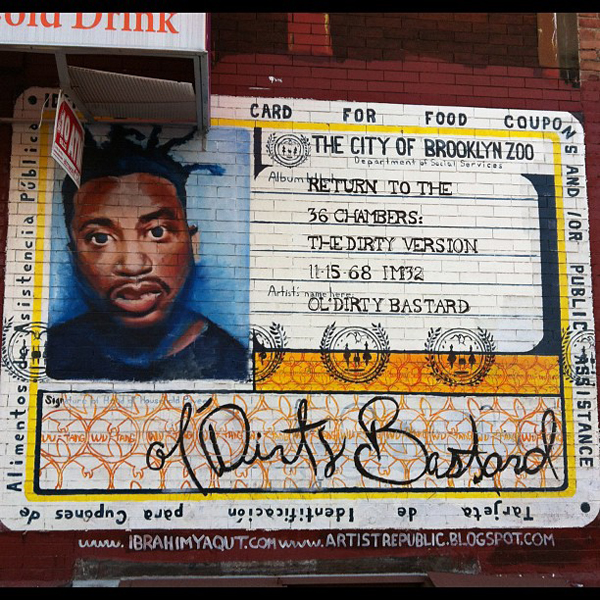 I finally got on Instagram a few weeks ago and I love it! I may have to abandon Twitter and Tumblr for it.

Anyway, I snapped this cool wall mural of the late Ol' Dirty Bastard around the way in Bed-Stuy and wanted to share it here. It was done by artist/model Ibrahim Yaqut.
Have a great weekend!