I rarely speak of myself here, but in addition to writing this awesome blog I'm a graphic design student studying to complete my portfolio this July. I recently left my full time job to give my new endeavor my all and while most days are full of excitement and enthusiasm for this new challenge others are more difficult where I have one of those "Did I do the right thing?!" meltdowns.
Yesterday was one of those days. I had been avoiding my schoolwork and refused to come near any of the design programs in fear that everything I do would "look dumb". An absurd belief, but we've all been there. Since so many of you who read this blog are artists, designers or creative people in general, I thought I'd share some of the inspirational words I look to get through some of these times. I hope you find it helpful.
Life is Like Riding a Bicycle – words by Albert Einstein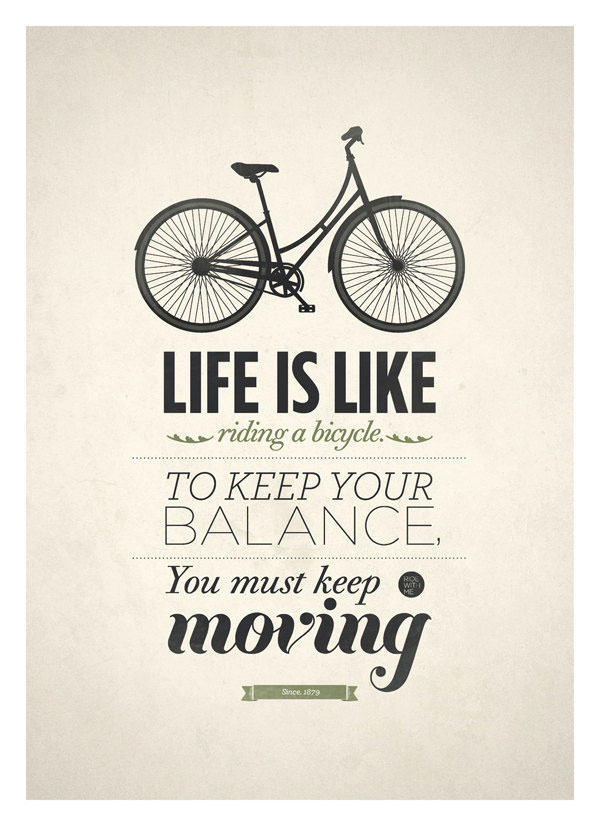 Holstee Manifesto – words by Dave, Mike and Fabian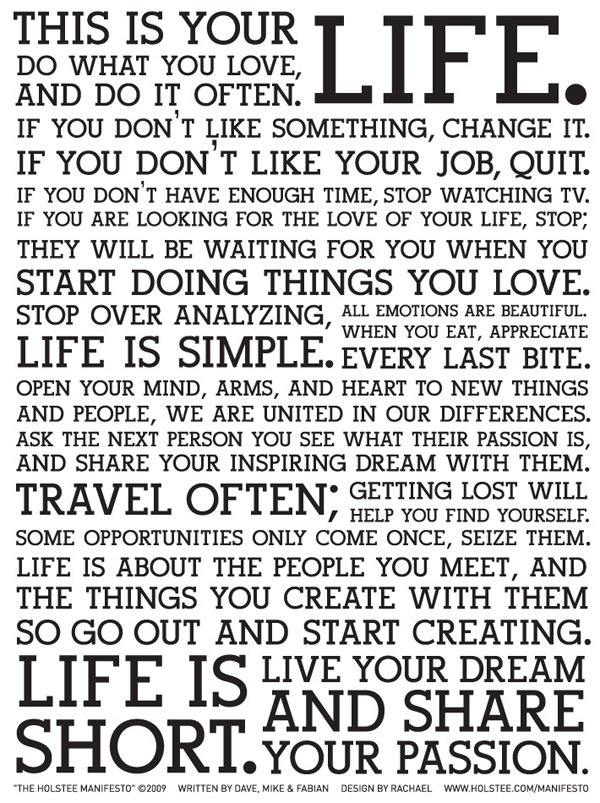 Inspiration and Creativity – unknown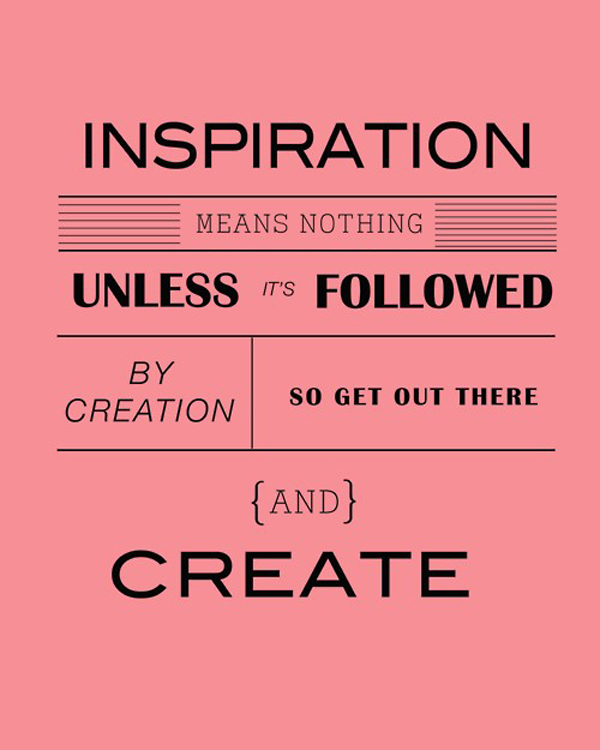 For Beginners – words by Ira Glass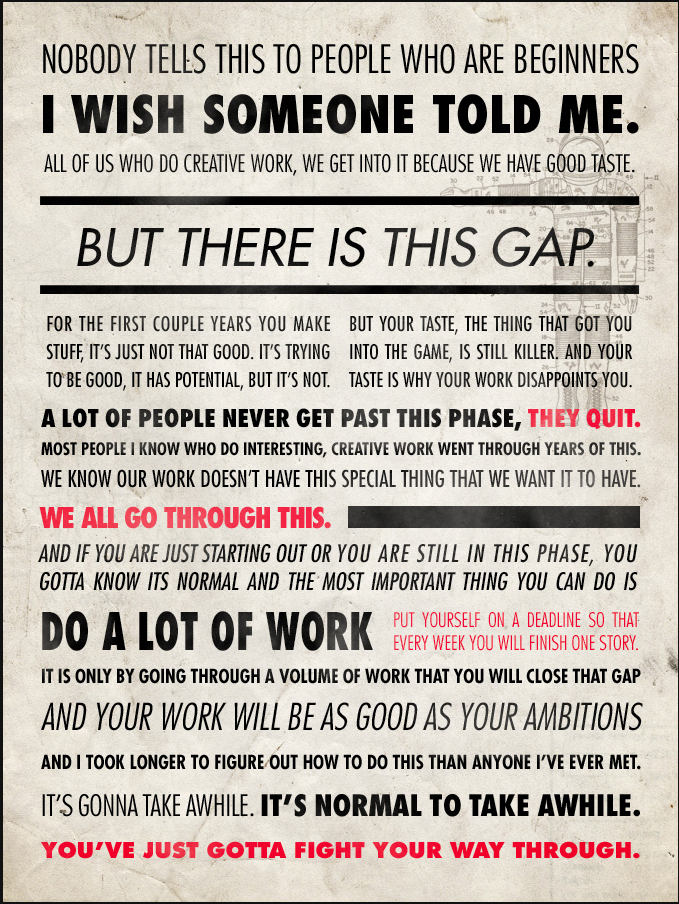 I can tell you that today is much better. I'll be getting a new brief in class and I'm working on developing my personal brand identity. Super exciting.
Have a lovely and creative day!