There's been a lot of recent discussion around basketball team logos since the Brooklyn Nets logo was unveiled last week. It seems that a great deal of people feel as though the design falls flat and is a bit boring. I have to agree. While I think the choice of black and white was a great decision, every other aspect of the design leaves you wanting more. I guess I expected something that would capture the essence of Brooklyn and New York as a whole.
Michael Weinstein has a project where he redesigned several of the NBA teams' logos that have undergone changes in their identity. I've attached a few of them here. The left displays the current logos while the right has the remix.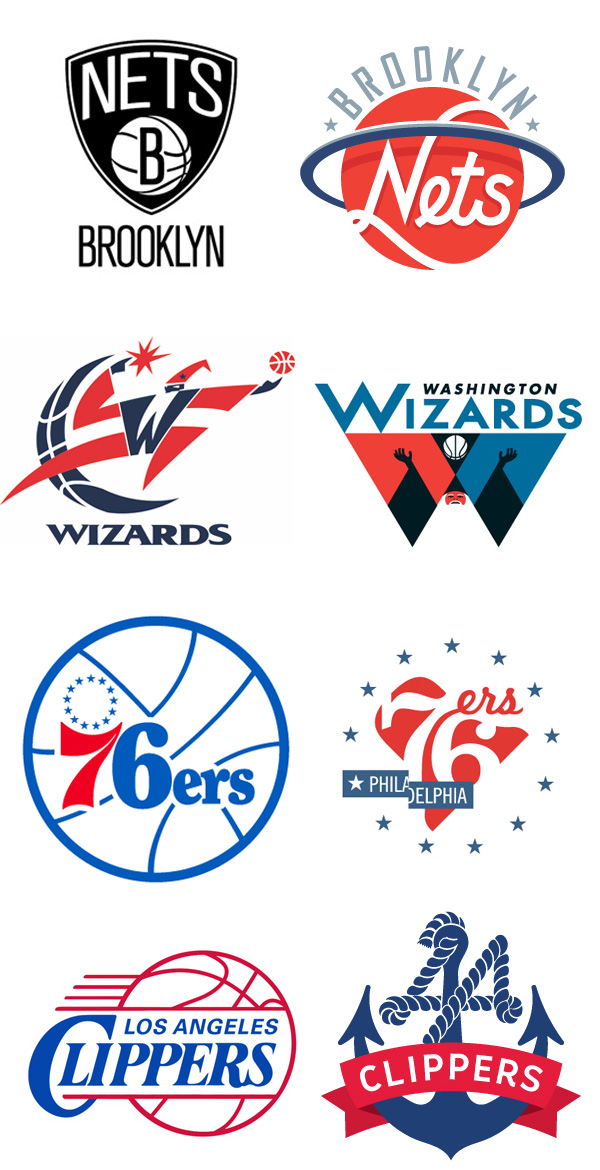 I never noticed how popular red, white and blue was among teams until just now. Check out the rest of Michael's redesigns here.