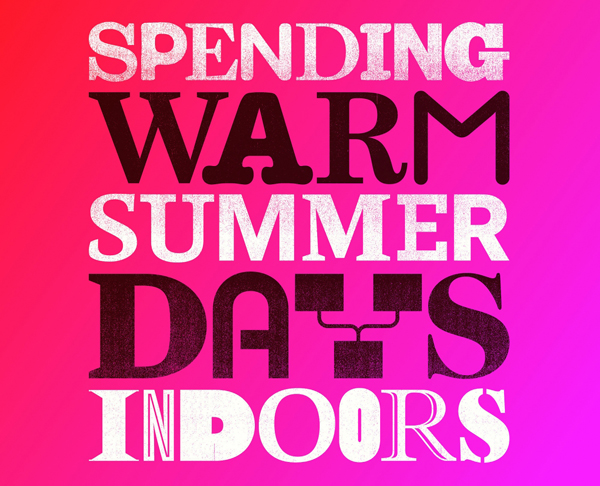 I thought this design summed up my summer pretty well. It's been about a month since I graduated and prior to that I was actively in the trenches of portfolio completion at school. I'm now adjusting to post-graduate life and it's been tricky. This new life entails looking at a lot of job boards, reaching out to agencies I respect and admire and learning the inner workings of taking on freelance projects.
Taking the step of leaving my media job to pursue design was a huge for me and I'm really excited to see what's ahead. I know maintaining a positive attitude will be tantamount in my success and while some days are really hard I'm determined to get through it.
I've been a bit spotty with this blog for the past several weeks and I want to get back to it starting today. This has served as my visual diary and inspiration board for the past 2 years and it's now more important than ever that I keep it active.
Ok enough of my rambling. I hope everyone is having a great day!
Side note: I wonder how many different fonts were used to execute the above design. It looks like every letterform is different…
Image via FOT